Ever considered visual storytelling? Well, here's a tip, you should if you're looking for a creative and effective way to engage with your audience. Visual storytelling is a powerful approach that uses great imagery to tell your story using a planned narrative. In reality, video storytelling is exceedingly powerful, with video as the primary form of media in content marketing.
As you might guess, the use of video is a compelling way for you to share your story, ideas, and experiences. And although many people think that anything on social is 'storytelling,' it's not. In this article, we'll explore why visual storytelling is such a valuable tool. Also, we'll talk about tips to use it effectively. Yes, you need to know what you're doing! But first, let's discuss why visual storytelling is so essential for sharing what you've got to say as a brand or individual.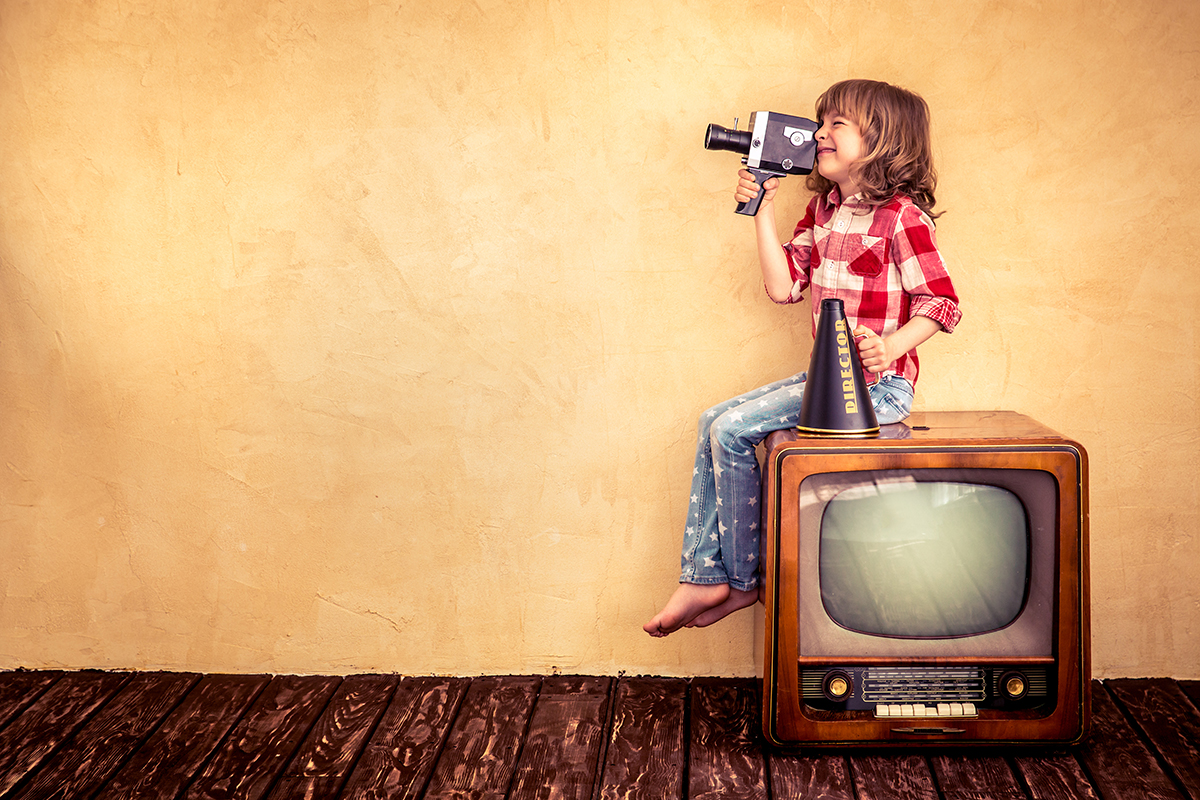 Why visual storytelling is so great.
First and foremost, visual storytelling is a great way to get your audience's attention. Let's face it—people are bombarded by messages daily. So, how can you stand out from the unending stream of brands and people vying for attention? The best way, bar none, is video storytelling. As you know, you need to cut through the noise and get eyeballs on content quickly. Video lets you do just that because people can see fun, fascinating people, places, or things.
Moreover, visual storytelling is a great way to create an emotional connection with your audience. If you look at the arc of history, you know humans respond to stories. It's been that way FOREVER. As a result, when you tell a powerful visual story, you create a deep emotional connection with people. So, using images that evoke emotions like happiness, excitement, or nostalgia makes a positive connection that sticks long after they've seen your content. But you have to do it with a strong story arc. In other words, you have to master storytelling.
Visual storytelling is a versatile technique you can use across various marketing and advertising channels. So, whether you create social media posts or video content, you can adapt visual storytelling to fit any medium. In turn, that allows you to create a consistent message across all your marketing channels. And that's critical to building a solid brand identity. It's also crucial to having people remember you.
Tips for telling your story well.
So, how can you do visual storytelling effectively? Well, the following are a few tips to get you started:
Know your audience: Surprise! Yes, you know that, but do you do it? The fact is you need to know your target audience. What do they want, need and why would they care? Take the time to research and create visual content that speaks directly to them.
Use high-quality images: This is a must for visual marketing—take it from us! The quality of the photos used in visual storytelling is crucial. High-resolution, well-composed, and engaging images get your message across to people.
Keep it simple: Visual storytelling is about conveying a story simply and effectively. So, avoid cluttered images or trying to say too many things. Keep it simple, and the message is more memorable.
Be real: Yes, you hear it all the time—be authentic. We prefer to say you need to keep it real. In reality, when people feel you're genuine, it builds trust. So, use real images and stories that reflect your values and personality.

Sharing your visual storytelling on social media
Let's say you self-published a book and now want to bring it to life. Or maybe you have a brand you want to launch. Perhaps you have thought leadership ideas to share. One approach for visual storytelling is in social media marketing. Platforms like Instagram are perfect for visual storytelling. They allow you to showcase your personality and tell your story if you go all in and be yourself. Imagine a series of short stories on a topic. That's great storytelling!
In reality, visual storytelling on social takes many forms. For instance, you can use static images or video content. That said, it's essential to remember the fundamental ideas of compelling storytelling—even when creating short-form content. For example, create a story arc over a series of videos. Or use captions that provide context to the images. Doing so reinforces the message and makes a more powerful impact.
One other thing—invest more time in video content over static photo stories. Think of your scrolling habits. Do you give videos a little bit more time? Chances are that you do. And if it's that way for you, it's the same for others. Video is an engaging and powerful method to tell a story in a dynamic way. In fact, studies show that video content is more likely to have engagement, making it a valuable tool. Take it from us, you can use it well!
Finally, when creating video content for visual storytelling, it's essential to remember the narrative structure. A compelling story arc helps to keep your audience interested in what you have to say. So, use visuals that support that story arc and narrative—even over a video series. By doing so, you create an emotional connection. All of us know how crucial that is in today's world. So, don't be afraid to get creative and start telling your story visually today!